Applied Sciences Labs
We offers world class infrastructure with state of the art equipment.
Physics Lab
The institute has fully equipped / well established labs with latest and sophisticated equipments like D.C. motors, transformers, induction motors etc. where students aspire to learn inquisitively. Students are continuously directed and guided by well-qualified and experienced faculty. Classroom teaching is supplemented by practical work in labs. It is our aim to prepare the students for laboratory work, so that they can perform the practical work confidently, efficiently and skillfully for undertaking the technical responsibilities.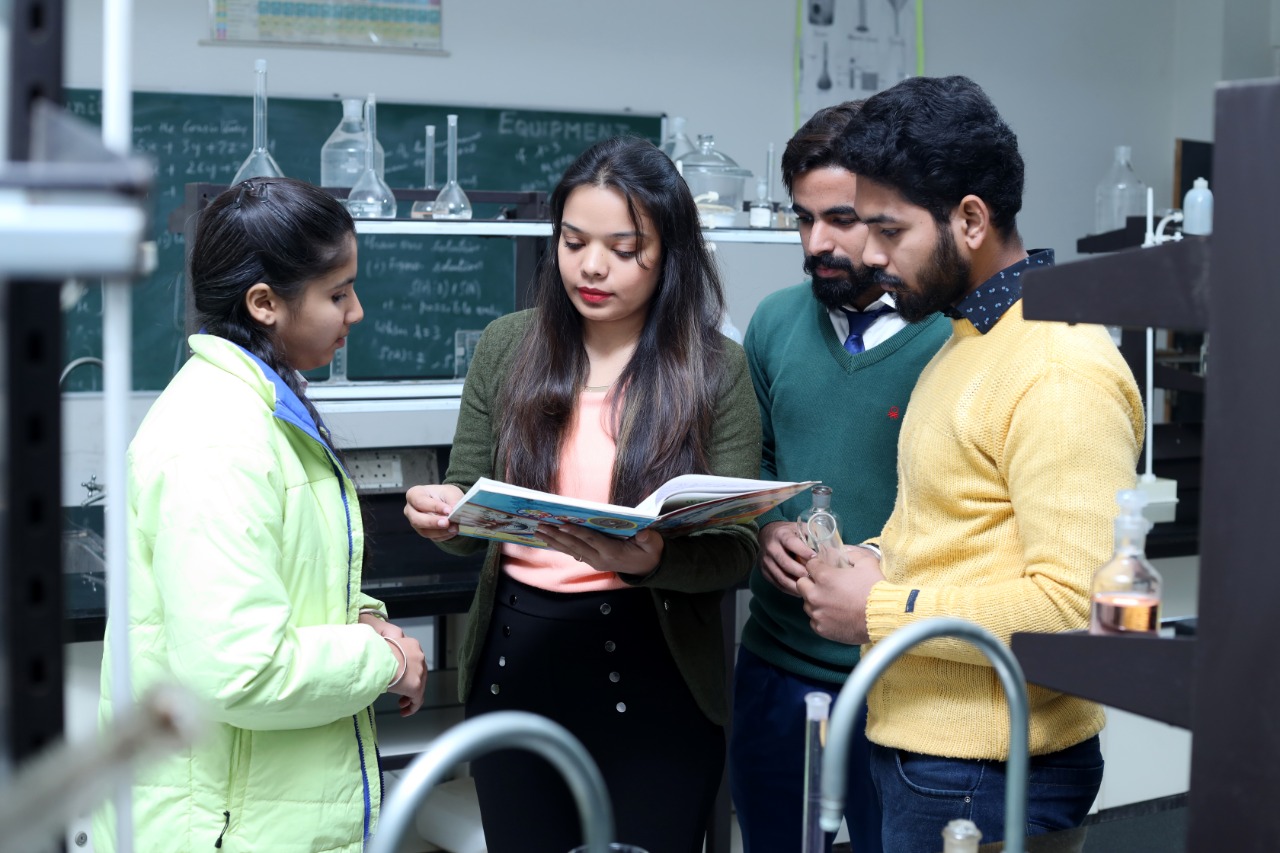 Chemistry Lab
Chemistry is an important area of engineering , formation of mixture and compounds properties of the materials, its formation and application depend upon the constiuent elements. Study of all these helps the students to understand the properties and application of differnt materials in engineering applications. All this is studied and experimented by the students in chemistry lab under the guidence of a trained teachers.
Communication Skills Lab
A well-equipped laboratory facilitates the communication skill development of students, thus grooming them for better future prospects in the job market. The laboratory contains sound system and audio cassettes on Speaking Effectively and Business English that help in improving speaking skills .This simultaneously provides the students with a feedback of their performance. The laboratory also has CDs of Dictionary and teaching material. The communication lab has been established with the sole aim of improving communication skills of the students wherein the trainers help the students in developing and improving soft skills. Professionals from outside agencies are also invited to impart training on these aspects with a view to develop their overall personality.